Waterfront living
Selling or buying a waterfront property requires specialized knowledge and expertise. After all, buyers are looking for so much more than just a home. Serious buyers crave the waterfront lifestyle along with all it has to offer. For a true waterfront enthusiast, the decision to purchase a property is based on a variety of factors. This includes lake size, location, and permitted uses (navigable or non-navigable). Other elements may relate to sun orientation, land topography, viewpoints, and the quality of the lakefront.
Bord de l'eau Laurentides is the first and only real estate agency in the Laurentians dedicated exclusively to the sale of waterfront properties. Our passionate team of waterfront experts help buyers realize their dream of owning a waterfront property. Live the waterfront lifestyle today!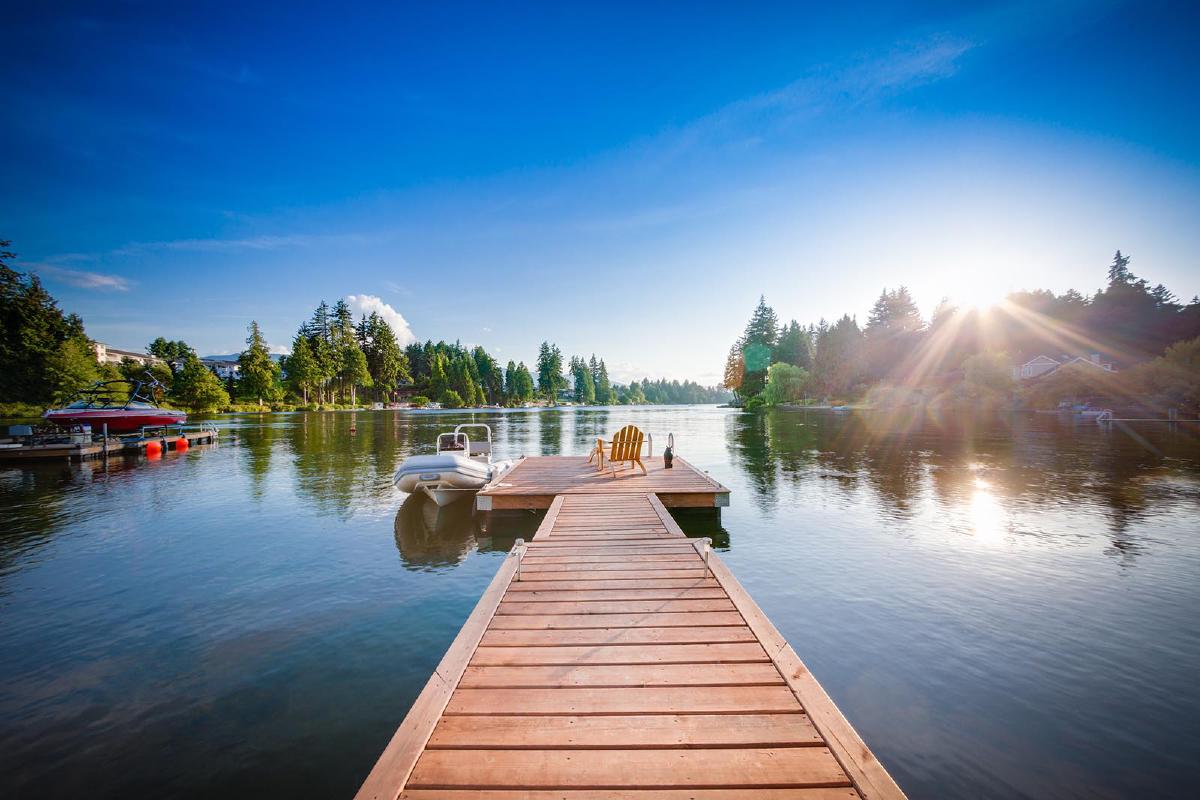 Our core values
Authenticity
We place your needs first. We are genuinely interested in your objectives. We will always represent you with honesty and integrity.
Communication
We keep you updated with the selling or buying process of your property. We will always endeavour to respond to your requests in a prompt and professional manner.
Accountability
Entrusting us with the sale of your property is something we take seriously. When we say we'll do something, we do it!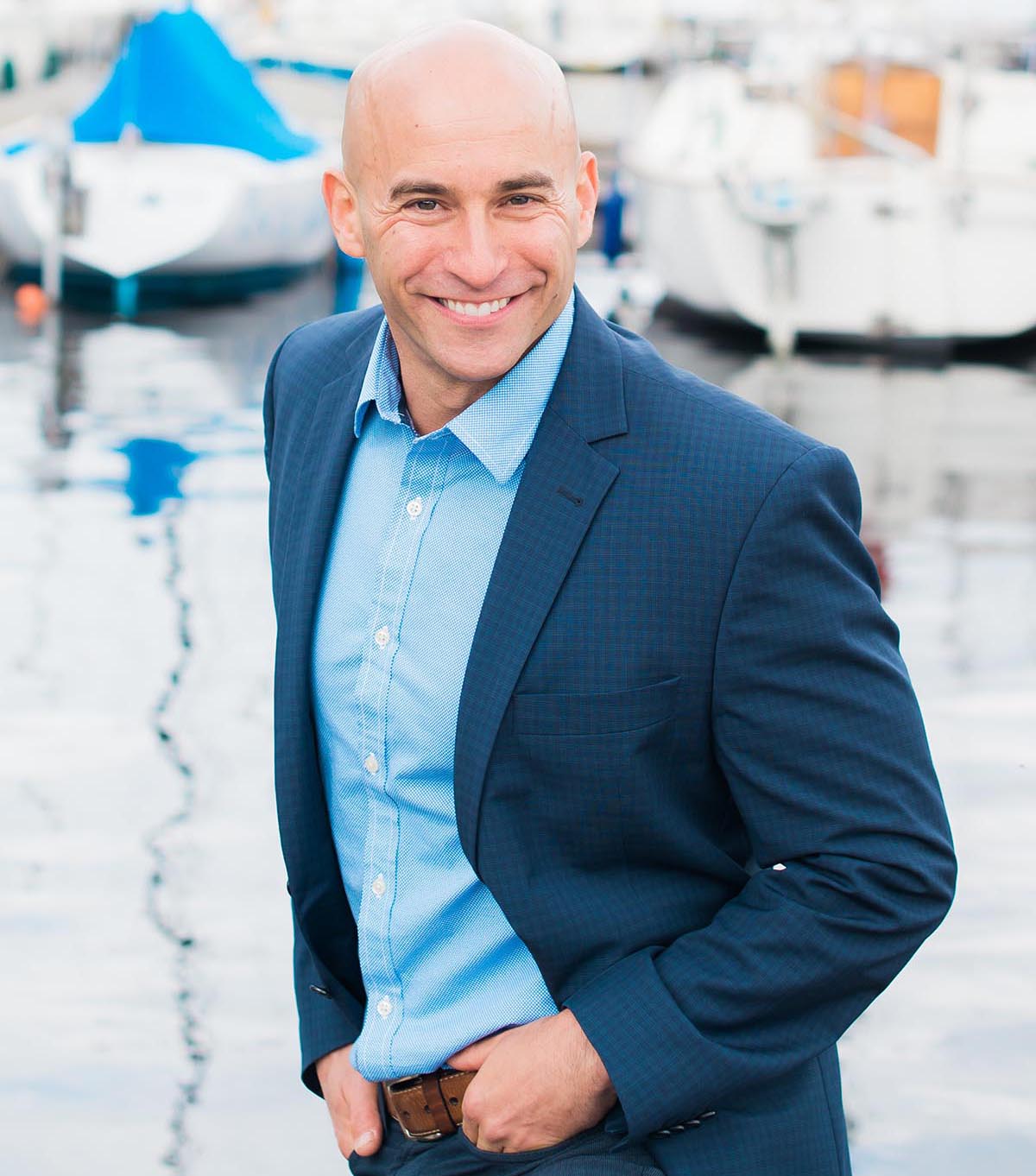 Founded by a proven
waterfront specialist
With over 16 years of experience in waterfront sales and development, Jeremy Levitt is honoured to share his passion for this region with others.
He has owned and directed an international real estate franchise. During such time, he received numerous honours for his ongoing success. Jeremy Levitt was the number one realtor in Quebec for gross sales production and ranked within the top ten out of more than 8,000 in Canada (Century 21 Canada).
Jeremy Levitt also held the position of Senior Vice President, Sales for the world's most recognized luxury real estate brand. He was responsible for creating international marketing plans while expanding business opportunities to new locations.
He approaches life with an unparalleled motivation to help others realize their dreams and experience how amazing life in the Laurentians truly is.
It is no coincidence that we chose to work with Bord de l'eau Laurentides since they were the listing agent for the house we wished to purchase. What a great experience it was! Jeremy Levitt is an exceptional person who puts in all the time necessary and who gets involved in the transaction, with heart, from start to finish. We never felt pressured and received just help and advice. There is no doubt that our future real estate transactions will involve Jeremy and his team!
Denis Lemay and Annie Travers
Estérel
From the moment we decided to sell our lakefront property, the attention we received was impeccable. The detailed market value analysis and ongoing promotion were carried out in a professional and courteous manner. Their consistent communication and personal rapport assured us that our property received the exposure we expected. The fact that our property sold in 24 hours definitely exceeded our expectations.
John Carpendale & France Bouthillette
Saint-Adolphe-d'Howard
Working with real estate broker Jeremy Levitt of Bord de l'eau Laurentides for the purchase of our property was a truly enjoyable experience. He truly stands out from the others thanks to his unparalleled professionalism, integrity, and boundless dedication. He was able to build confidence from the very first phone conversation until the end of the transaction. We have no hesitation in recommending him and the company he so proudly stands behind.
Thomas Villeneuve-Gagné
Saint-Adolphe-d'Howard
I have used Bord de l'eau Laurentides twice to both buy and sell my waterfront property, and both times they have gotten the job done! My property wishes and needs were met in the most professional and efficient manner. It was truly a pleasant experience throughout. If you are looking for an energetic and attentive professional who will meet all your waterfront property dreams, then I would wholeheartedly say, there is no one else to call. I highly recommend them!
Jennifer Yoon
La Minerve
Thank you to Jeremy Levitt and the Bord de l'eau Laurentides team for your incredible professionalism throughout the purchase of our beautiful chalet! It was a pleasure to work with such a true professional who focused on our needs and interests, ahead of any interest in a transactional sale. From the first visit, seeking to understand our needs to ensure a good match, through the bidding process and closing the transaction. Your attentiveness and guidance helped us arrive at a very happy, smooth outcome. It has been a true pleasure and we hope to have the opportunity to work with you again.
James De Rosa
La Minerve
We had the pleasure of dealing with Bord de l'eau Laurentides on two occasions. Thanks to the competence of this real estate agency, we achieved our goals of selling both our properties for top dollar. Knowing we could count on their specialized knowledge and professionalism, we mandated them for a third transaction. Without fail, they were able to get the job done once again. Bord de l'eau Laurentides is in a league of their own!
Georges Mace
Mont-Tremblant
It's been a real pleasure to work with Jeremy Levitt and his company Bord de l'eau Laurentides. Every visit together was fun and entertaining, Jeremy always had great advice to send our way, but our favorite quality was his availability! Communication was easy and effective, which allowed us to visit properties fresh on the market quickly, and any questions were rapidly answered. He accompanied us on every visit, and always took the time afterwards to discuss the house and its pros and cons. We happily, and with great enthusiasm recommend his company to future buyers and sellers!
Vanessa Gatti & Christophe Guilbault
Sainte-Anne-des-Lacs
Bord de l'eau Laurentides was the third real estate agency to come and meet us to discuss the sale of our home. Within minutes, we knew it was the agency for us. Jeremy's availability and energy along with the agency's visibility made it possible to sell our home quickly and efficiently. We ended up selling at a much higher price than suggested by the first two agencies we met with. Thank you, Jeremy!
Marc Fregeau and Ghislaine Pelletier
Saint-Adolphe-d'Howard
Working with Jeremy has been an absolute pleasure. His professionalism and commitment are admirable. Jeremy was both understanding and patient with us, and three years later we are the lucky owners of our dream home. We have been so impressed working with Jeremy at Bord de l'eau Laurentides, we would recommend him to anyone looking for superior service and great advice. Thank you so much to Jeremy Levitt from Bord de l'eau Laurentides!
Jae Truesdell and Bianca Roth
Mont-Tremblant
I chose Bord de l'eau Laurentides for their expertise and their approach in marketing waterfront properties. From my first contact with Jeremy Levitt, I felt his passion and enthusiasm. His sound advice from the beginning of the transaction to its completion along with his availability made our experience a most satisfying one. It is with pleasure and without hesitation that I recommend this agency!
Manon Parent
Lantier
The experience of buying a cottage in La Conception was amazing. Jeremy gave us great advice and was a real professional. Always ready to offer his help and experience. His positive energy is contagious! Jeremy made our experience easy and hassle free.
Raja Hanna and Marylène Debay
La Conception
My experience with Bord de l'eau Laurentides has proven to be most enjoyable at every step of the process, from the signing of the listing mandate until the conclusion of the transaction before the notary. I truly appreciated the team's professionalism, competence, sound advice and responsiveness. A real estate agency that really stands out!
Normand Bellemare
Saint-Adolphe-d'Howard